Our world is falling apart, not from the lack of males but for the lack of men. Real men.
Kingdom men. Men who recognize that God has uniquely endowed them with the capacity
and destiny for greatness. A kingdom man understands and loves this. He doesn't run from
responsibility; he runs toward it. This is the kind of man the world needs. This study is the launching pad for that kind of man—the man you always suspected you might be. Over the next six weeks you will discover what a kingdom man is and the incredible responsibility God has given to him. You'll be challenged to live and do things you never before thought possible. And best of all, you'll learn the biggest advocate for your
becoming this kind of man is God Himself. If you're ready for the greatness God has destined you for, read on.
It's time for kingdom men to stand up and be counted.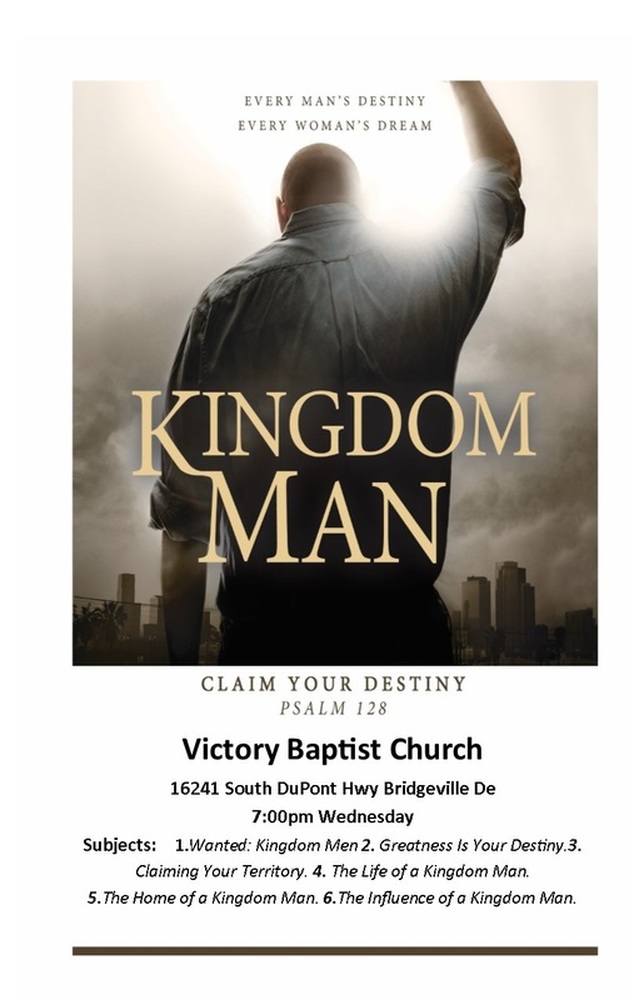 Men's Outing June

Recently a few men from Victory went to a shooting range for a Father's Day activity. A firearms instructor was present to give safety tips to the young men. We are so proud of the guys of our church.